Every now and then you will find e-commerce or subscription box brand owners looking for colored boxes. The colors that they ask for can range from hot pink to lavender – in short, every possible color. Allow us to explain; there are only two standard (non-printed) colors for mailer boxes; the white mailer boxes and the kraft mailer boxes. The kraft mailer box is basically the brown-colored mailer box. Every other color has to be printed on the board – but know that printing can be carried out on both boxes. However, both of them have their own advantages. We will discuss these advantages to help you make the right decision!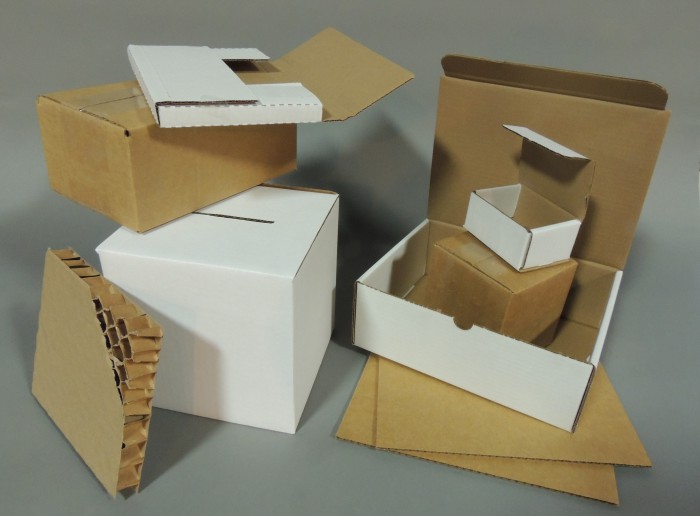 Benefits Of Using Kraft Mailer Boxes
The biggest advantage is that these boxes are natural and don't need to be printed or processed for achieving their characteristic brown color. The box might be anywhere between 60 to 100% recycled content and thus is the greenest packaging that you can offer. The natural corrugated board is also cheaper than white, about 6-8% per side. You can always use these cheaper boxes and make sustainability a part of your business. With the climate change that is happening and more and more people looking into how they can contribute to stopping the climate change, you will soon find that many will buy from you just because you are using recyclable material for your packaging.
Benefits Of Using White Mailer Boxes
Certain industries and people prefer white boxes because of its cleaner look. These industries include food, medical, and even health products. Why? Because white is perceived as more hygienic. While that is true, you must bear in mind that the white boxes reach their destination looking more beat up and dirtier as opposed to their kraft counterpart because of the white shows every scrape and scuff.
Another reason for using white boxes is the fact that it can enhance your graphic design. You require white background regardless of the color you are choosing to print and this way you don't have to pay for the cost of white color that you might do on the kraft boxes. Reverse printing is also cheaper on the box. Put simply; the white box will offer more pop as opposed to the kraft boxes.
But What Is Right For You?
This comes down to your business and in which direction you wish to take it. Are you big on graphic design and want to make your box reiterate your brand logo? Or are you going towards the greener approach and wish to identify as a business that is doing its job for tackling climate change? Whichever one of these two you choose, we do suggest that you take your time thinking over it. Such decisions can have a huge impact on your sales and can either drive them up or drive them down. Our suggestion would be to bear in mind that it all comes down to the customer's experience, so as long as you are able to provide it with your packaging; all is good!